What`s New From Brooklin & Lansdowne in 2002?
Click on Brooklin`02, or Lansdowne`02
Now Available
LANSDOWNE VAUXHALL VENTORA
See Below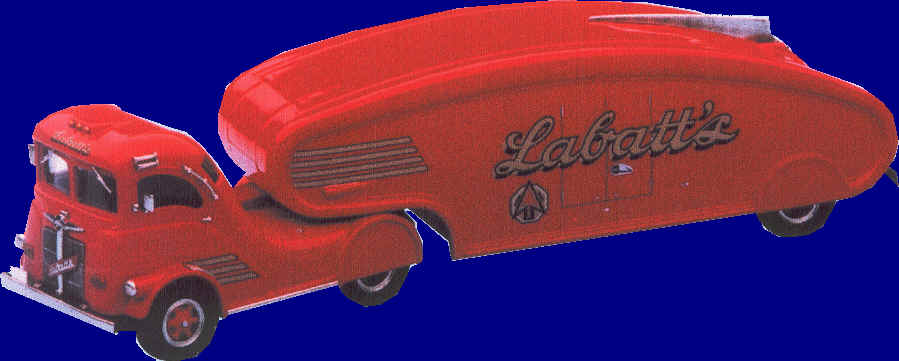 White Labatts Streamliner
Highly detailed model by Brooklin in collaboration with DMP Studios in Canada, and built under license from the Labatts Brewing Company. Due to the expensive nature of this model, initial stock at Brooklin Models Ltd., is limited, and, once depleted, models will be built only on a build to order and on a first come first served basis. The model is due in early March and the RRP is £176. Models can be ordered now for delivery when released.
NEW KENNA. SEE BELOW.